Writing

We are proud to be a Literacy Tree flagship school. At all ages, we have adopted an approach to writing that is based on children immersing themselves in a book, and discovering the world the author has created, creating strong levels of engagement with the themes of the book, before encouraging creativity and inspiring them to write.
Each unit of work focuses on a high-quality text that provides meaningful and authentic opportunities for writing with a clear audience and purpose. Comprehension, literary language and spelling and grammar are taught through the context of the book and these skills are then applied rigorously in a variety of short and extended writing opportunities.
The texts we use to inspire the children include fiction, non-fiction, poetry and picture books that quite often link to our topic and other curriculum subjects.
We are so proud of our children's work and love showing it off at any given opportunity! Our classrooms and corridors are full of wonderful stories, poems and letters.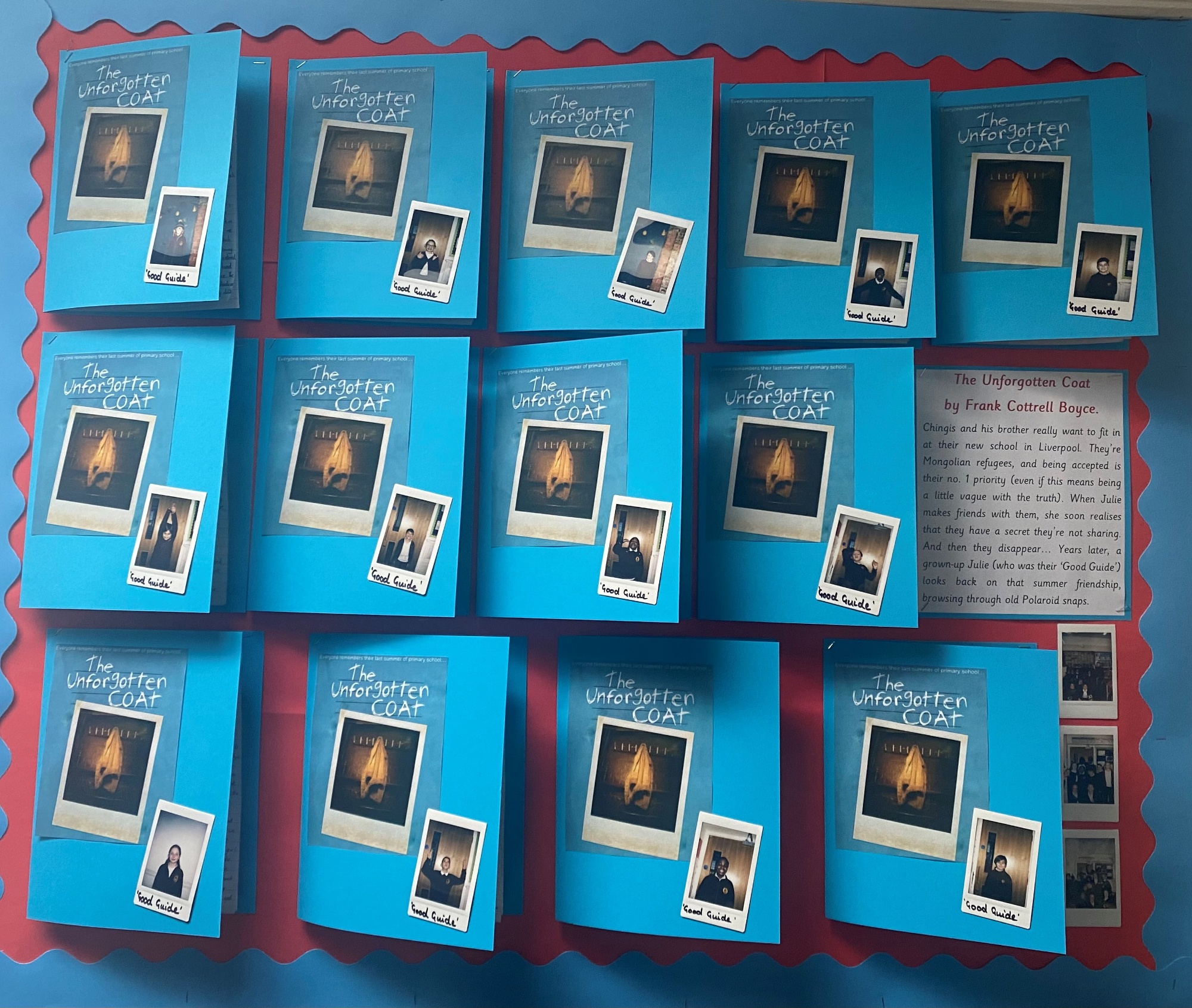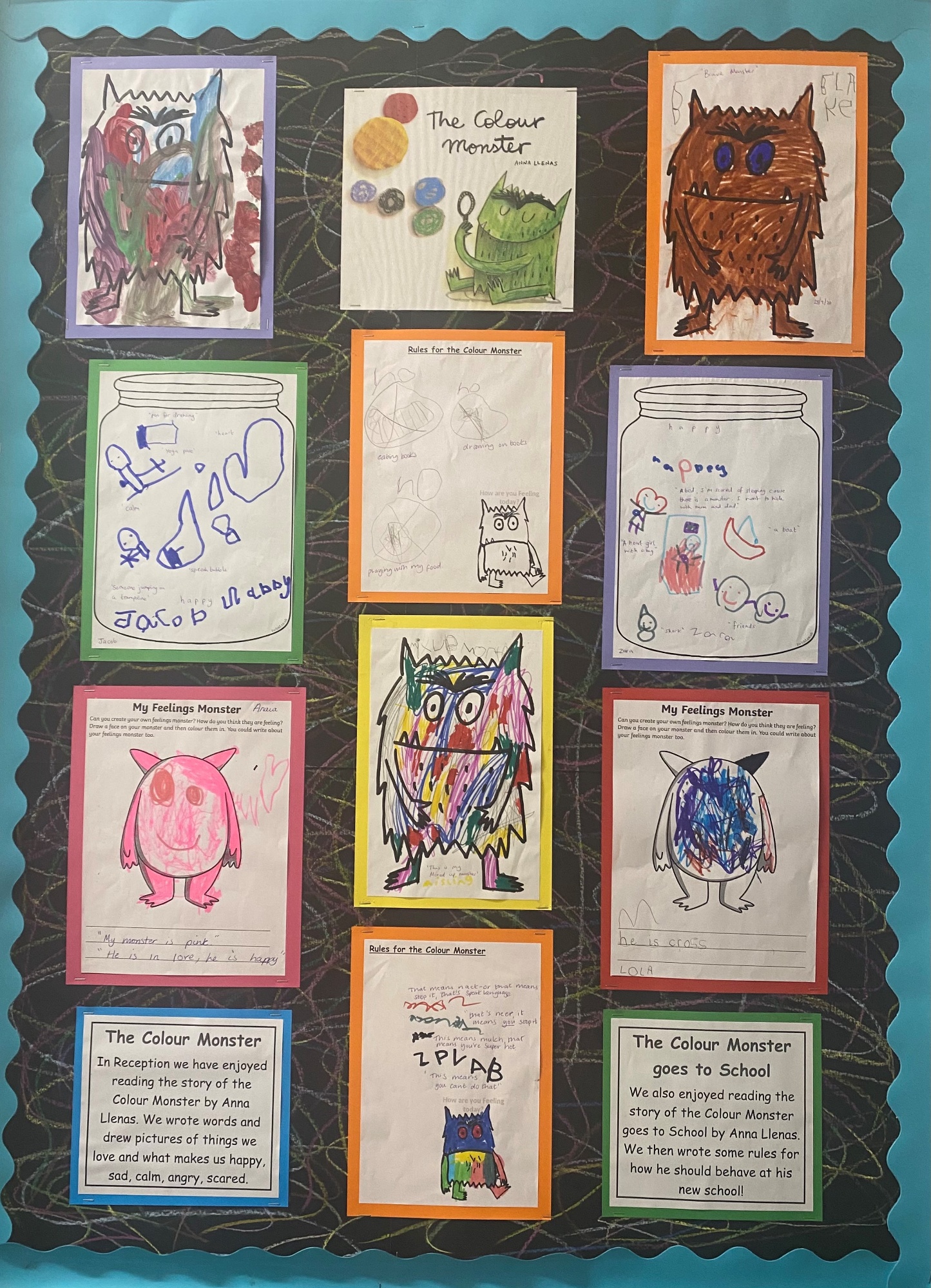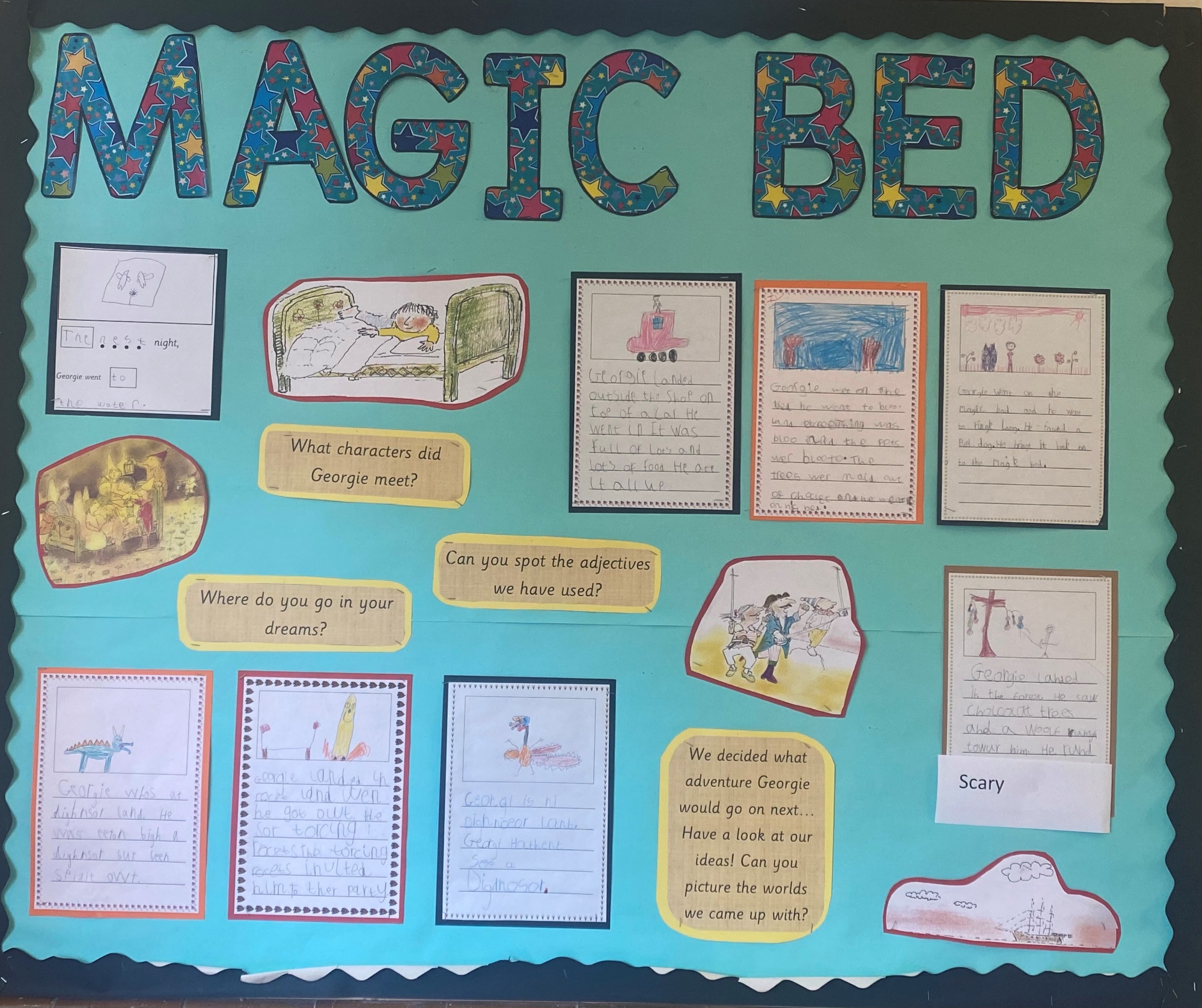 A highlight of our year is writing week, where the whole school comes together and respond to one writing stimulus, and of course we can't forget our termly Writing Laureate awards that recognise the children who are making excellent progress in their writing.