Leaflet explaining what to do if your child develops symptoms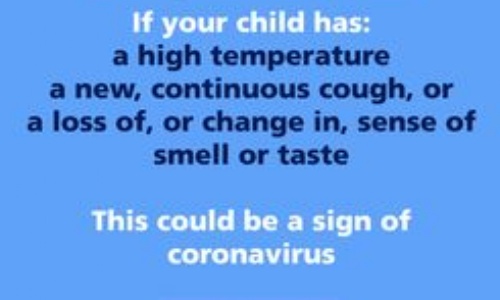 Dear Parents and Carers
Attached is a brief leaflet with the key message that, if children are displaying any of the three main symptoms, they need to stay at home and get a test. Please do not come to school if children are displaying any of the three symptoms but do give us a call if you have any questions about whether or not your child should be in school.
This leaflet also contains information about financial support if households are self isolating.
This leaflet does not relate to bubbles being sent home following a confirmed positive case in school. In this event, we will write to parents and carers separately and you should follow the guidance within this communication from the school.
We also have information on our website about online learning, safeguarding and wellbeing, including a range of resources for children and parents across the school.​
Kind regards
Ms Eisele
Headteacher